LANDS FOR SALE NEAR AMALAPURAM E.G.Dt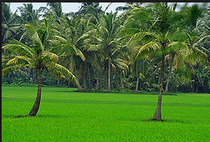 LANDS FOR SALE IN AMALAPURAM AREA E.G.Dt AP
LANDS FOR SALE IN MUMIDIVARAM ROAD
LANDS FOR SALE IN AMALAPURAM AREA E.G.Dt AP
5 ACERS PADY LAND IN BANTUMEELI VILLAGE IN KATRENIKONNA MANDAL
RATE-35 LAKHS PER ACER
PADY LANDS IN KATRENIKONA MANDAL
RATE-35 LAKHS PER ACER
COCONUT LANDS IN KATRENIKONA MANDAL
RATE-50 LAKHS PER ACER
PADY LANDS IN I POLAVARAM MANDAL
RATE-40 LAKHS PER ACER
COCONUT LANDS IN I POLAVARAM MANDAL
RATE-60 LAKHS PER ACER
10 CENTS COMMERCIAL PLOT IN MUMMIDIVARAM
RATE-20 LAKHS PER CENT
10 CENTS COMMERCIAL PLOT IN MUMMIDIVARAM NH-216
RATE-25 LAKHS PER CENT
30 CENTS COMMERCIAL PLOT IN MUMMIDIVARAM
RATE-20 LAKHS PER CENT
60 CENTS COM LAND AND BUILDING IN AMALAPURAM
RATE-35.00 CR
REF-R-BALAKRISHNA
6 ACERS FOR SALE IN PALLAMKURU,KATRENIKONA MANDAL,E.G.Dt
USEFUL FOR FISH TANKS ALSO.
RATE--22.00 LACS PER ACER
NOTE:--ring us only one day before,not more than that,
if u want to see the particular property physically.
very serious buyers only may contact-- +91 9848169502.
NOTE:-IF YOU WANT TO SELL SIMILAR LANDS,
KINDLY SMS OR E-MAIL FULL DETAILS.
ONLY "OWNERS" ARE REQUESTED TO CONTACT.