PLOTS FOR SALE IN TIRUPATHI A.P
1 ACER LAND NEAR PERUR IN TIRUPATHI AP
1 KM FROM MAHILA UNIVERSITY
RATE--2.75 CR PER ACER
2.5 ACERS LAND IN NEAR PERUR TIRUPATHI
OPP BHUPAL HOUSING.NEAR 200 FEET BY PASS ROAD
RATE--3.00 CR PER ACER
REF:-R-MSR
PLOTS IN SAI ARJUN RENIGUNTA RD
NEAR VARTHA PAPER
50,65 ANKANAMS PLOTS
RATE-70 K PER ANAKANAM
PLOTS IN SAI MAYURI RENIGUNTA RD
TIRCHANUR TO RENIGUNTA RD
NEAR VARTHA PAPER
40,55 ANKANAMS PLOTS
RATE90-100 LAKH PER ANAKANAM
REF-CHANDRA REDDY EX JCH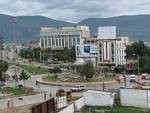 PLOTS FOR SALE IN TIRUPATHI A.P INDIA
CONTACT-- +91 9848169502
PLOTS FOR SALE IN TIRUPATHI AP
51 ANKANAMS PLOT IN SAI LAXMI LAYOUT CHANDRAGIRI ROAD
S/F--34X56--35 K PER ANKANAM
50 ANKANAMS PLOT IN BRUNDA LAYOUT THANAPALLY IRUPATHI'V 
NEAR RAGUNATH RESORTS
W/F--33X54--40 FEET ROAD
RATE--28 K PER ANKANAM
TUDA 50 ANKANAMS PLOT IN SAILAXMI LAYOUT KALURU CHANDRAGIRI ROAD TIRUPATHI
SOUTH FACING--33X54--READY FOR CONSTRUCTION.
RATE--36 K PER ANKANAM
66 ANKANAMS PLOT NEAR VIDYANIKETAN SCHOOL IN RANGAMPETA  TIRUPATHI
6 TH PLOT FROM HIGHWAY
W/F--33X72
RATE--35 K PER ANKANAM
84 ANKANAMS COMMERCIAL PLOT IN PUDHIPATLA IN CHANDRAGIRI RD TIRUPATHI
S/W--50X64
RATE--70 K PER ANKANAM
TUDA 84 ANKANAMS PLOT IN CHENGAREDDY PALLI IN RENIGUNTA TO KARAKAMBADI ROAD TITUPATHI
E/F--54X56--ANNAMIAYH NAGAR
RATE--30 K PER ANKANAM
TUDA 50 ANKANAMS PLOT IN REDDY RAJU NAGAR MANGALAM RD TIRUPATHI
NEAR SV ENGG COLLEAGE
E/F--30X60--
RATE--50 K PER ANKANAM
46 ANKANAMS IN SAI ARJUN LAYOUT RENIGUNTA RD TIRUPATHI
S/W--33X50
RATE--40 K PER ANKANAM
TUDA 66 ANKANAMS PLOT IN MIG PHASE 2 KARAKAMBADI ROAD
W/F--40X60
RATE--60 K PER ANKANAM
TUDA 33 ANKANAMS PLOT IN DIVYA GARDENS NEAR DAMINEDU
NEAR PADMAVASAM BY TTD
E/F--20X60
RATE--40 K PER ANKANAM
29 ANKANAMS COMMERCIAL PLOT IN MANGALAM ROAD
S/F--30X35--2 KM TO LEELA MAHAL CIRCLE.
RATE--1.30 LAKHS PER ANKANAM
TUDA 50 ANKANAMS PLOT IN GAJALAXMI LAYOUT
NEAR RAGUNATH RESORTS
N/F--36X50
RATE--90 K PER ANKANAM
130 ANKANAMS NEAR YOGANANDA COLLEAGE RENIGUNTA TIRUPATHI
JUST 200 METERS FROM HIGHWAY
173X60
RATE--30 K PER ANKANAM
31 ACERS LAND IN GARLADINNE VILLAGE KONKANAMITLA MANDAL PRAKASHAM DT
RATE--13.00 LAKHS PER ACER
7200 SFT COM COMPLEX IN PANGAL PARK PONDY BAZAR CHENNAI
60X120
RATE--30.00 CR
REF:-R-MAHENDRA
very serious buyers only may contact-- +91 9848169502.
NOTE:--ring us only one day before,not more than that, 
if u want to see the particular property physically.